Chippewa Township thanks these retirees for all their years of hard work. Their contributions will be sorely missed. We wish them a fun and fruitful retirement!
Robert worked for Chippewa Township for almost 39 years. He served the township in many capacities. He began his career here as a patrolman, then served as Police Sergeant for over six years, and became Chief of Police in 1993. He said that his time with the township was wonderful and he was blessed with the opportunity to be a part of an amazing team. He quoted, "If you find a career you love, you'll never have to work a day in your life" – he found that to be very true!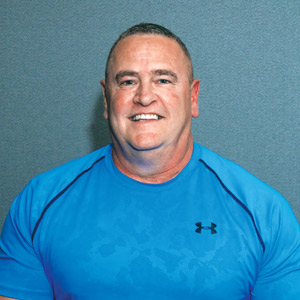 Danny Hepler
Danny served on the Chippewa Township Police Department for 26 years, both as a Sergeant and Detective. He said it was a blessing to work for one place for 26 years and he appreciated that the entire staff is like a family. One of his proudest moments on the force was when he was given an award for testifying in a case in Ohio. He's looking forward to having more time in retirement to spend with his family and go fishing.
Chuck Wissner
Chuck, Chippewa Township's Recreation Director, is retiring after working for the township for 18 years. He's very proud of the creation of the fields and the amount of people the Township serves with those facilities. He said, "It was just a dream 15 years ago, but now it's a reality." It's estimated that the fields see 25,000 players and spectators combined! Chuck's a grandfather of 11 kids and is excited to spend more time with them in his retirement.